Training Services:
We are a positive reinforcement-based training team devoted to helping you and your dog build a relationship of trust and mutual respect! Reach out to see which of our services would be the best fit!
One-on-One
Initial Session (90-minute) – $75
Follow-up Sessions (60-minute) – $50
Includes a personalized training plan and access to digital consulting between sessions.
Group Classes
6-wk Puppy Class – $120
One hour each week for a total of six weeks. This is a great opportunity for puppy socialization (ages 8-20 weeks), covering all the basics of raising a puppy as well as the most important commands that every dog needs to know — Come, Sit, Down, Stay, Leave It, and so much more!
6-wk Basic Obedience I – $120
One hour each week for a total of six weeks. For dogs over 20 weeks of age, this positive reinforcement-based obedience class will cover the foundational skills such as Come, Sit, Down, Stay, Leave It, loose leash walking and more!
(Ongoing) Basic Obedience II – $20/session
This class is for dogs who have completed either Puppy Class I or Basic Obedience I (or the equivalent). We will expand on the skills taught in the Level 1 classes by meeting in a different location each week (TBA at the beginning of each week) in order to practice with varying distractions.
To view our next available classes, please click here.
Digital Consulting
One Month – $75
Chat with Lauren during regular business hours via text, email, and video messaging. Receive training on your own schedule! Includes personalized training plan.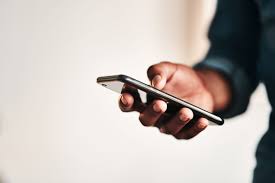 Walk-and-Train
30-minute Walk – $30
60-minute Walk – $50
Does your pup need to burn off some steam? How about learn some manners to make it easier for you to walk him? Our walk-and-train service is a great way to manage both! Offered as a repeat service only.